R&D services
One Stop Designs and R&D Services:
- Accessories for IT related Devices
- Accessories for Communication Devices
- Emerging Technology and Devices
- Automotive Components and Engineering Consultation Services
Our R & D Team is a fully integrated One Stop Product Solution Provider that involves research, development and manufacturing to bring you high quality Consumer/Industrial Electronic Products and Automotive Components. Our prime businesses range from OEM, ODM and Design/Engineering Consultation Services.
We are capable of creating Every Single Electronic Product for your business, it's no exaggerations to say that we got power and capabilities to produce everything once we got ideas, supports as well as markets.
Industrial Design Services with Predictable Quality and Cost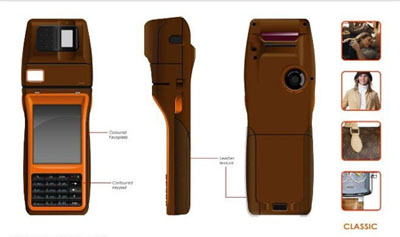 Aesthetic, perception of value and marketability
The design team lives and trained in a mixed cultural environment. We design products for the world market as well as specific target group. Be determined of how you would market the product, and leave the rest to us. Not to worry of the budget, we could tailor a program for your business needs.
We would begin with a "Mutual Non Disclosure Agreement" to be signed by both parties before release of any confidential information.
Mechanical Engineering Design for Function, Safety, Reliability, Cost and Manufacturability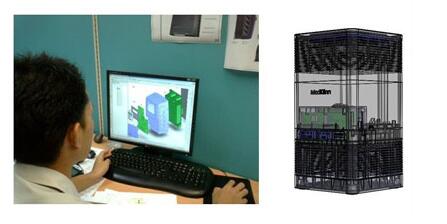 The team is capable of carry out design from conceptual phase till mass production. Taking into consideration of material selection, component fabrication and final assembly; as well as product testing & certification. We work closely with both internal and external Industrial Designer and electronic engineer. We are flexible and efficient.
Electronic Design for both Hardware and Firmware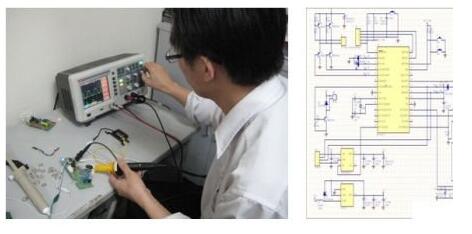 Analog & Digital
Our team is equipped with both Industrial Designer and Mechanical Engineer. Wherein products are designed with upfront consideration of other design disciplines.
Genius and Creatives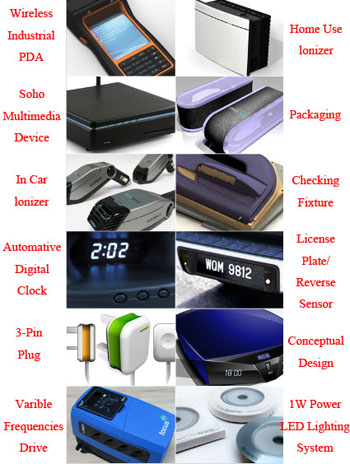 LED Desk Lamp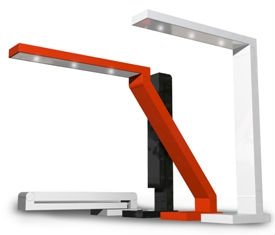 Designer Desk Lamp with highly efficient branded LEDs and high safety power electronics.
Branded Power LED (>40,000 hrs lifespan), Very high Lumen/watt and very well designed and built.
A serious work lamp for developed market. Equipped with capacitance touching sensing and dimmer.
Car Digital Clock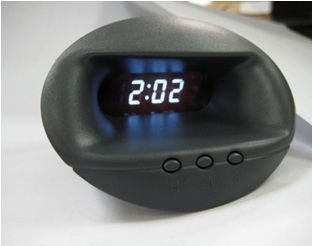 We provide ODM grade automotive electronics.
We are an experienced automotive electronics ODM. Specialized in vendor developed components or modules. The shown product was supplied to an American auto brand name. Our in-house R&D is capable to collaborate with world class auto manufacturers in developing new products for the market.